Home
2022 Mercer Health 5K Challenge Wrap Up!
The 18th Annual Mercer Health 5K Challenge Series concluded on Saturday, August 6th with 158 participants competing in at least five of the seven events and receiving a Mercer Health 5K Challenge shirt for their accomplishment.
We wish to thank our loyal sponsors for their support:
Mercer Health
Innergy Fitness
Independent Capital Management
Wabash Communications
The Peoples Bank Co.
Cooper Farms
JR Manufacturing
WOSN – Ohio Sports Network
Can't Stop Running Company
A few stats regarding the Challenge:
Youngest participant to compete at least five of the seven events - 5 years old
Oldest participant to compete at least five of the seven events – 78 years old
Individuals to compete in at least five of the seven events – 158
Indivudal to compete in at least one event – 734
Average number of competitors per Challenge event - 240
Special thanks goes out to the Race Directors, the anonymous donor who paid the entry fees for all 14 and under participants and to all who competed in the Challenge events.
We look forward to another great year in 2023 and anticipate having the schedule posted by March 1, 2023.
In the meantime, we recommend participating in the fall Mercer County events, including:
The Grand Lake Half Marathon or 5K on September 24th
The Knights of Columbus 5K Run for Vocations on November 12th at the St. Charles Center.
Registration for these events can be found at https://www.cantstoprunningco.com/csrc-race-events
The Cooper Turkey Trot on November 5th - Registration available at www.speedyfeet.com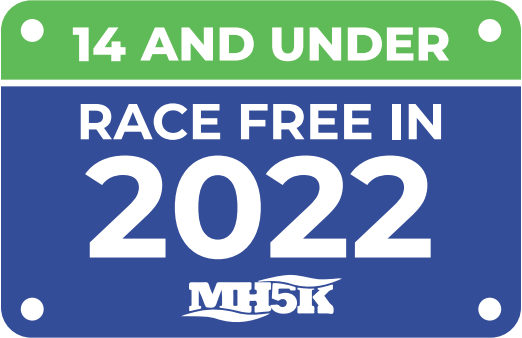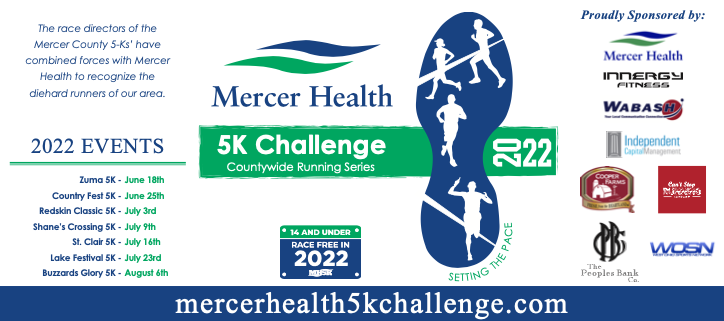 There are no currently no upcoming races. Check back soon!
Preregister for all 7
events by June 25th for the price of 6.

Mercer Health 5k Challenge on Facebook