Home
Online Registration is temporarily suspended. Please check back for updates.
We look forward to a fun and exciting Mercer Health 5K Challenge season.
Who's ready for a VIRTUAL Mercer Health 5k CHALLENGE?!
MH5K Challenge Finisher shirts are ready for pick up at the Can't Stop Running store in Coldwater! If you live further off, message us on FB or email the Challenge (from website) if you need other pick up arrangements! Can't Stop Running is open this week 12-7 Tues/Wed, 10-4 Thursday/Friday and Saturday 8-1.
Thanks to all who participated in the Mercer Health 5K Virtual Challenge and to our sponsors: Mercer Health, Innergy Fitness, Independent Capital Management, The Peoples Bank Co., Cooper Farms, Wabash Communications and Grand Lake Marathon.
Keep active as we look forward to an exciting 2021 Mercer Health 5K Challenge season.
Due to circumstances beyond our control the Buzzard's Glory 5K will now be virtual as well. We are working with our online registration partner to refund the extra cost of live Buzzards Glory 5K option versus the All Virtual option for the challenge. We will get that info out soon. We apologize for the for the inconvenience.
The Mercer Health 5K Challenge Committee did everything we could the make this happen.
Please join us for the virtual race that weekend.
Please stay safe and healthy. Hopefully we will be back to normal in 2021.
Hey everyone! This year looks a little different, but we're keeping the CHALLENGE coming!
Of the 7 races in the Mercer Health 5k Challenge series, all live races have been canceled EXCEPT. Don't worry though, we're going to do this thing together-apart with a VIRTUAL 5k CHALLENGE for 7 weeks.
If you complete all 7 races, you will receive a 2020 Mercer Health 5k Challenge Finisher dri-fit T-Shirt with this image.
To complete the challenge and receive a shirt, you have 2 choices:
Option 1: Register for and complete 6 virtual races and the live Buzzard's Glory 5K - $30 (proceeds of $15 will go toward The Buzzards Glory 5k and $10 split between the other 6 races, $5 toward cost of shirt.)
Option 2: Register for and complete 7 virtual races - $20 (proceeds of $15 will be split between 7 races, $5 toward cost of shirt)
*To complete the virtual races, you will submit your time (directions will be given at time of registration) and post a pic with #mercerhealth5kchallenge on social media. The pic can be of yourself, an image of your run, your watch with the completed distance, etc.. be creative and have fun with it!
*You have 7 days starting the day of each race to complete and submit your 5k time.
You can also…
- Choose any single race to complete virtually for $5 and that community will received the donation. (No shirt)
- Register only for the Buzzards Glory 5k or Little Foot Run on August 1. Buzzards Glory 5k shirts will be an option at pre-registration.
We hope you'll lace up your shoes and join us this summer!
Register HERE: https://runsignup.com/Race/OH/Coldwater/BuzzardsGlory5k
Our first virtual race is THIS Saturday - June 20 - so don't waste any time signing up!!
**PLEASE SHARE to spread the word!**
Plans are underway for an exciting 2020 Mercer Health 5K Challenge season. Here are a few of the highlights:
The Challenge will be made up of 7 events.
All races will be chip timed.
The 14 and under run free will be back.
New age groups. 10 & under and 11 – 14.
Participants must complete 6 of the 7 Challenge events to be eligible for age group awards and Challenge apparel.
The Challenge season will end at the Buzzard's Glory 5K on August 1st with awards to be presented that day.
2020 Mercer Health 5K Challenge Schedule
6/20th - Zuma Days - Virtual
6/27th – Maria Stein Country Fest - Virtual
7/5th – Redskin Classic - Virtual
7/11th – Shanes Crossing - Virtual
7/18th – St. Clair's - Virtual
7/25th – Lake Festival - Virtual
8/1th – Buzzards Glory - Virtual
As in the past all you need to do is participate in each Challenge event and we will keep track of your points and standings. All runners and walkers are welcome to participate.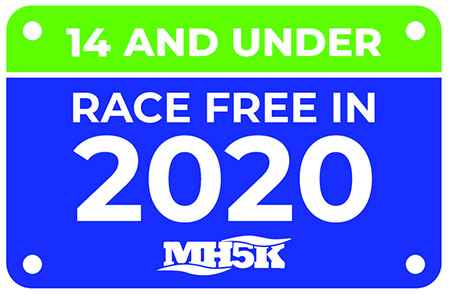 There are no currently no upcoming races. Check back soon!
Preregister for all 7
events by June 17th for the price of 6.
Mercer Health 5k Challenge on Facebook