Home
2023 Mercer Health 5K Challenge
All participants ages 14 and under receive FREE entry for ALL seven MH5K events.
Reasons to encourage kids to run:
Kids can establish a life-long exercise habit.
You can run together as a family.
Running can help kids learn about perseverance.
Running improves mental health.
Running can boost kids' self-esteem and confidence.
They'll have some fun!!
The 2023 Mercer Health 5K Challenge season is off to a great start. Below are the remaining upcoming races. A reminder to those who intend to finish the challenge and complete at least 5 of the 7 events, please be sure to turn in your shirt size if you have not done so! Awards will be presented following the Buzzard's Glory race in Coldwater, Saturday, August 5th!
Shanes Crossing – Saturday, July 8th
St. Clair – Saturday, July 15th
Lake Festival – Saturday, July 29th
Buzzards Glory – Saturday, August 5th
Online registration is open for each of these events. Online registration will allow you to receive text notifications of your finish time as well as insure accurate data entry. Participants can also register in person the day of the race.
By participating in at least five of the seven challenge events, you will earn a Mercer Health 5K Challenge running tech shirt and be eligible for year-end age group awards.
All events will be chip timed by Can't Stop Running Company. And the series standings will be updated week by week.
Age groups – will begin at 10 and under with the final age group being 65 and over.
If you are new to the series and wonder how it works, here are the details:
As you compete in the events, points will be earned based upon your finishing time and how you place within your age group. These points are accumulated throughout the 5K season. Participate in five of the seven Challenge events and you will be eligible to receive a Challenge running tech shirt. If you finish in the top three of your age group, you will also be eligible for year-end awards, all shirts and awards will be presented following the Buzzards Glory 5K award ceremony.
Perhaps greater than the awards you may receive will be the camaraderie of new friends you will make during the Challenge season along with the pride of competing in the Mercer Health 5K Challenge.
Whether you are an avid runner or someone looking for motivation to be more active, we look forward and encourage you to join us for the Challenge series! All runners and walkers are welcome to participate. Parents, please take advantage of the "Kids 14 and under running for free" and encourage them to participate in the series. Feel free to click on the Contact Us tab with questions you may have.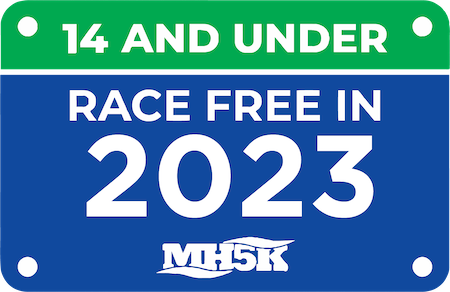 There are no currently no upcoming races. Check back soon!
Preregister for all 7
events by June 25th for the price of 6.

Mercer Health 5k Challenge on Facebook